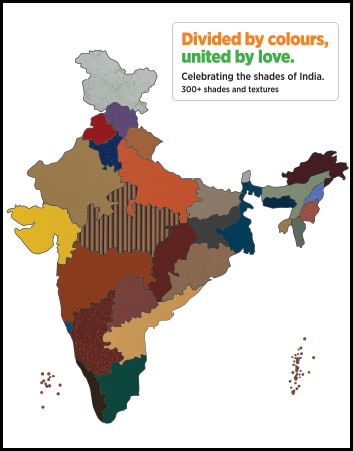 Corporate Profile
Since its inception in 2002, Aludecor has remained a premium ACP sheet manufacturer in India, synonymous with trust and reliability. Aludecor Metal Composite Panel is the number one choice of Architects, Facade Technicians, and Space Designers along with other valued patrons of the Industry. With a passion for innovation, Aludecor has maintained its stature in the Indian ACP Manufacturing Industry as a Thought Leader. The Company's end-to-end Aluminium Composite Panel Manufacturing portfolio is powered by a 500+ strong retail network. A presence in more than 250 cities and world-class Manufacturing Units spread across 37500 square meters in Haridwar empower Aludecor to keep on introducing breakthrough products that have been creating benchmarks in the market for the past 20+ years.
As a "Made in India" brand, Aludecor produces all of its ingenious products in-house. The Product Units support the Company with a production capacity of 6.0 million square meters per annum. An unshakeable commitment towards excellence has also let Aludecor cater to famous National and International clientele such as Hyundai, KFC, Toyota, Samsung, Tanishq, Kia, Honda, Maruti, Citroen, VW, Suzuki, Tata, Castrol, Mobil, Idemitsu, ITC, Vodafone, Aditya Birla Group, Indian Railways, IOCL, CPWD, Amul, Jaguar and many more. Aludecor also pledges to stay out as a Sustainable and Ethical "Green" Company.

Our Vision
To be the global innovative architectural products manufacturing company, creating benchmark products keeping in mind the health, safety and environment of the society at large.

Our Mission
We keep investing in people, process & technology to create capabilities for manufacturing well researched world-class innovative products to provide solutions for the architectural fraternity.
Our Values
Our values make us who we are.
We are committed to customer's delight
We are ethical and reliable
We innovate constantly
We build and believe in teamwork
We opt for environment-friendly products and responsible practices
Quality Assurance
We follow 4-point checks at our factory for quality assurance:

Raw materials check
As soon as the raw materials come into the production units, they undergo tests at our labs to get their properties checked, passing which they go to the store.

Product check:
The product thus manufactured, undergoes the most stringent tests according to global standards, passing which it qualifies for dispatch.

Check at the manufacturing stage
At different stages of manufacturing, tests are done to validate if the purpose of a particular stage has been served or not. For e.g. at the pre-treatment stage it is checked whether degreasing or deoxidizing or chromatizing of the aluminium coil has properly taken place or not.

Post production check
Before being dispatched, visual inspection is done to check product tolerances and any other kind of manufacturing defect.
Research & Development
Our highly qualified R & D team can be credited for making Aludecor the only company that manufactures fire retardant products in-house. The department is also responsible for making us the sole Indian manufacturer to introduce products like Zinc Composite Panels and Copper Composite Panels which is a distant dream for other Indian manufacturers.
Support of our partner paint companies has enabled us to achieve excellent results and increase our product categories which pass any global standards.